- Pensacola Heritage -
Explorers first put the Pensacola area on the map 440 years ago, starting a long, rich, diverse heritage. Today, you can enjoy that multicultural legacy at many historical attractions.
Pensaco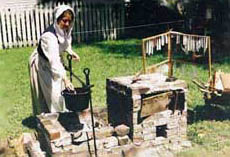 la got its name from the Pensacola Indians who greeted the first Spanish explorers in 1559, when Don Tristan de Luna led 1,400 colonists to what is now Pensacola Beach. But a major hurricane sank ships, drowned livestock, and prompted them to flee. Although the Pensacola Indians are now extinct, Creek Indians live in the area and celebrate their traditions.
More conquistador's arrived in 1698. Spanish soldiers, aided by slaves, built a fort at what is now the Naval Air Station on Pensacola Bay. That settlement was unearthed in 1998 and opened to the public. A bastion and educational kiosk help you imagine life 300 years ago.
Over the years Pensacola changed hands often - among Spain, France, England, the United States and the Confederacy. During the Civil War, Union troops held Fort Pickens and Rebels held Fort McRee.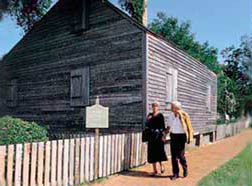 The Navy shipyard, established in 1825, evolved into an air station, propelling Pensacola into the forefront of aviation. This affiliation produced many distinguished military soldiers, sailors and aviators, including the first African-American to become a four-star general in the Air Force, Chappie James of Pensacola, who flew 100 combat missions in K orea and Vietnam.
One glimpse of the past is offered at St. Michael's Cemetery, where slaves and nobility alike are buried. For other insights, visit Historic Pensacola Village, the Pensacola Historic District, and The Civil War Soldiers Museum all near stops for downtown trolleys.
There's more! Forts at Santa Rosa Island and the Naval Air Station also have displays, as does the National Museum of Naval Aviation.